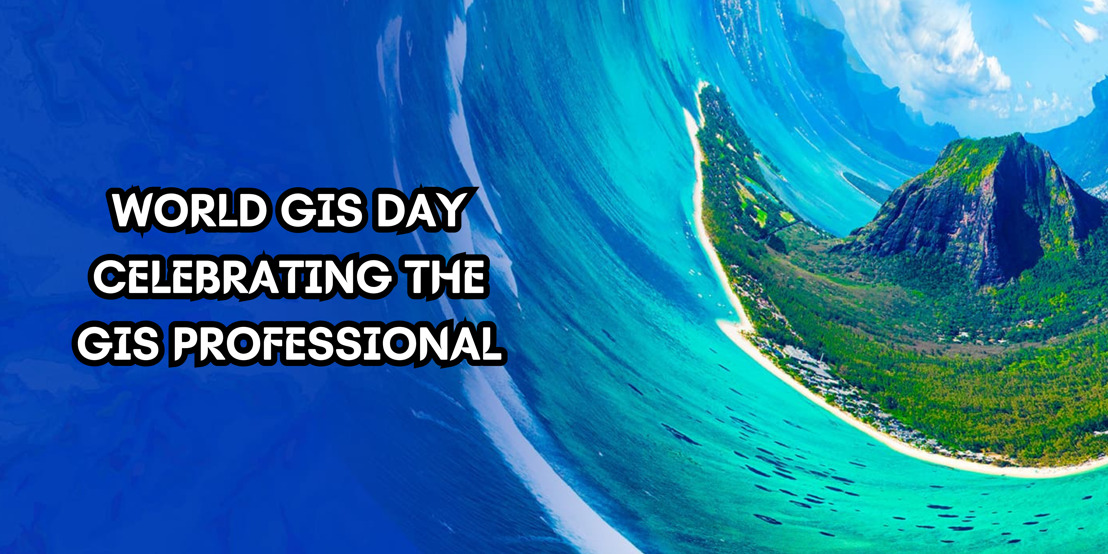 World GIS Day | Celebrating the GIS Professional
Remarks by OECS Director General Dr. Didacus Jules in observance of World GIS Day on November 15, 2023.
Friday, November 17, 2023 —

World GIS Day 2023 (November 15th) celebrates and honors the remarkable contributions of GIS professionals globally and we in the OECS join in recognizing the work of the growing and dynamic community of innovators whose passion is fueling GIS in our region.

GIS Day is not just a date on the calendar. It is a worldwide platform for GIS professionals and enthusiasts to showcase their groundbreaking work.

And these professionals are not merely mapmakers; they are visionaries who enable us to understand complex data through the lens of geography and make informed decisions that shape the future of our nations.

The OECS Commission deeply values the contributions of our geospatial professionals across the Caribbean. Our mission is not solely to celebrate those who've already made their mark, but also to ensure that we pave the way for the next generation of GIS professionals.

In the Eastern Caribbean, GIS has been instrumental in coastal management, disaster response, and sustainable development. It is through your expertise that we can better and more strategically navigate the challenges of climate change, urban planning, and resource management with precision and foresight.

Your work bridges the gap between data and action, providing the tools for policymakers, scientists, and communities to interact with the environment in a way that is both insightful and impactful.

Imagine a world where every decision, every strategy is data-driven, ensuring effectiveness and efficiency. That is what GIS provides us. GIS has everyday relevance and while its benefits might not be immediately visible to all, it touches our lives daily. From the Navigation systems that guide us on the roads, the prediction of weather patterns, urban planning or environmental conservation, GIS touches our lives in ways many might not even realize.

Every map has a narrative. These maps unveil stories of change, development, challenges, and triumphs.

This year, the global theme is "Celebrating the GIS professional." The theme resonates profoundly with our organization, as we recognize that behind every successful GIS project, there is a dedicated team of professionals.

We want to honor those who use this powerful tool to make sense of complex issues and translate them into actionable insights.

Today, more than ever, the world is recognizing their value. The global value of GIS and the geospatial economy stands at a staggering US$350 billion annually. This isn't merely a figure; it represents countless opportunities and breakthroughs catalyzed by spatial intelligence.

Our vision for GIS in the OECS is expansive. We have already begun to incorporate the technology and the science in the mapping of schools and community infrastructure, in disaster planning, in demographic mapping and many other areas. In many of our projects supported by the World Bank and other development partners – such as the Data for Decision-Making Project; the Digital Transformation Project; the Enhanced Country Poverty Assessment Project – GIS technologies and geospatial science are at their core.

We also seek to build bridges to the next generation, ensuring that they are equipped, inspired, and ready to embrace careers in this expansive field. We urge young people across the OECS to explore careers in the geospatial domain. Whether as a climate scientist, conservationist, GIS analyst, programmer, or drone pilot, the possibilities are endless.

For those wondering where to embark on this exciting journey, the Caribbean Geostats Awareness programme which we launched on October 12th this year is a first step. The GeoStats Awareness Program "Caribbean Together – Everyone Counts" is designed to sensitize youths in the Caribbean region about the importance of geospatial technologies and statistics. (And I might add, this program highlights the value of subjects such as mathematics/statistics, geography, ICT that constitute a foundation for success in this field).

As we celebrate GIS Day, let us remind ourselves of the countless stories waiting to be told, the numerous challenges waiting to be solved, and the myriad opportunities waiting to be seized.

Let's champion GIS not just today, but every day, recognizing its value in shaping a better and more informed Caribbean and world.

Happy GIS Day to all!
OECS Communications Unit Organisation of Eastern Caribbean States