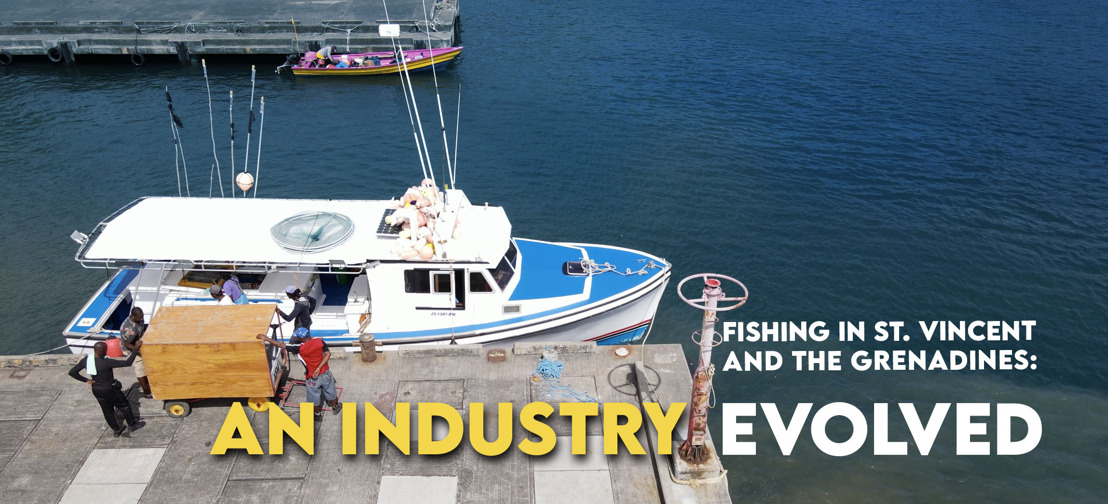 The OECS Releases Documentary on Fishing in St. Vincent and the Grenadines in Recognition of International Day for Biological Diversity, 2023
OECS Media Release
May 23, 2023 — The Organisation of Eastern Caribbean States (OECS) joined the United Nations and the international community in recognising International Day for Biological Diversity, 2023. This year's theme "From Agreement to Action: Build Back Biodiversity," builds on the strides made at Biodiversity COP 15 hosted in Montreal, Canada, in December 2022, which adopted the Kunming-Montreal Global Biodiversity Framework.
"Although every Biodiversity Day carries with it its own special significance, this year's global celebrations bring a renewed sense of hope, thanks to the adoption of the Kunming-Montreal Global Biodiversity Framework. To mark this incredible achievement, the theme reflects both the celebratory nature of what was achieved at COP 15, as well as the urgency of what still needs to be done in terms of implementation." – David Cooper Acting Executive Secretary of the Convention on Biological Diversity.
The OECS Environmental Sustainability Division supported the adoption of this framework since it aligns with the OECS Commission's efforts to conserve the region's biodiversity. In keeping with this year's theme, the OECS created a video documentary on the progress and successes of the fishing industry in St. Vincent and the Grenadines. It examines the development of the industry by the nation's Government, aided by development partners, and its impact on the livelihoods of fisherfolk.
The Ministry of Agriculture, Forestry, Fisheries, Rural Transformation, Industry and Labour in St. Vincent and the Grenadines, has made significant strides in developing and improving the industry and continues to take steps to preserve marine species. The brief documentary – Fishing in St. Vincent and the Grenadines: An Industry Evolved – takes a closer look at the efforts being undertaken to build back and preserve marine species while improving the industry for fisherfolk.
Speaking of the Government's efforts, Senior Fisheries Officer in St. Vincent and the Grenadines, Kris Isaacs said, "We want to have all stakeholders involved and engaged and build their knowledge on the importance of conserving biodiversity, because even though the marine resource can be regenerated, we want to make sure that it is sustainably used, so that the benefits are there not only for this generation but also for future generations to come."
Through the EU-funded BioSPACE Programme, the OECS is working with its Member States to preserve and sustainably use marine and terrestrial biodiversity. In St. Vincent and the Grenadines, one of the programme's initiatives is to build fish pots with biodegradable hatches to reduce ghost fishing – where fish pots are lost at sea with marine creatures trapped in them. The hatches of these pots will deteriorate over time, thus releasing any organisms trapped inside.
The BioSPACE Programme seeks to strengthen capacities of regional, national, and local stakeholders for sustainable management and use of coastal and marine resources and to undertake regional, national, and local actions to assess, conserve, protect, manage and sustainably use marine and terrestrial biodiversity. All of these efforts will also build resilience to climate change and reduce vulnerability to natural disasters.
Danny Moonie Communications / Knowledge Management Specialist, Organisation of Eastern Caribbean States
OECS Communications Unit Organisation of Eastern Caribbean States