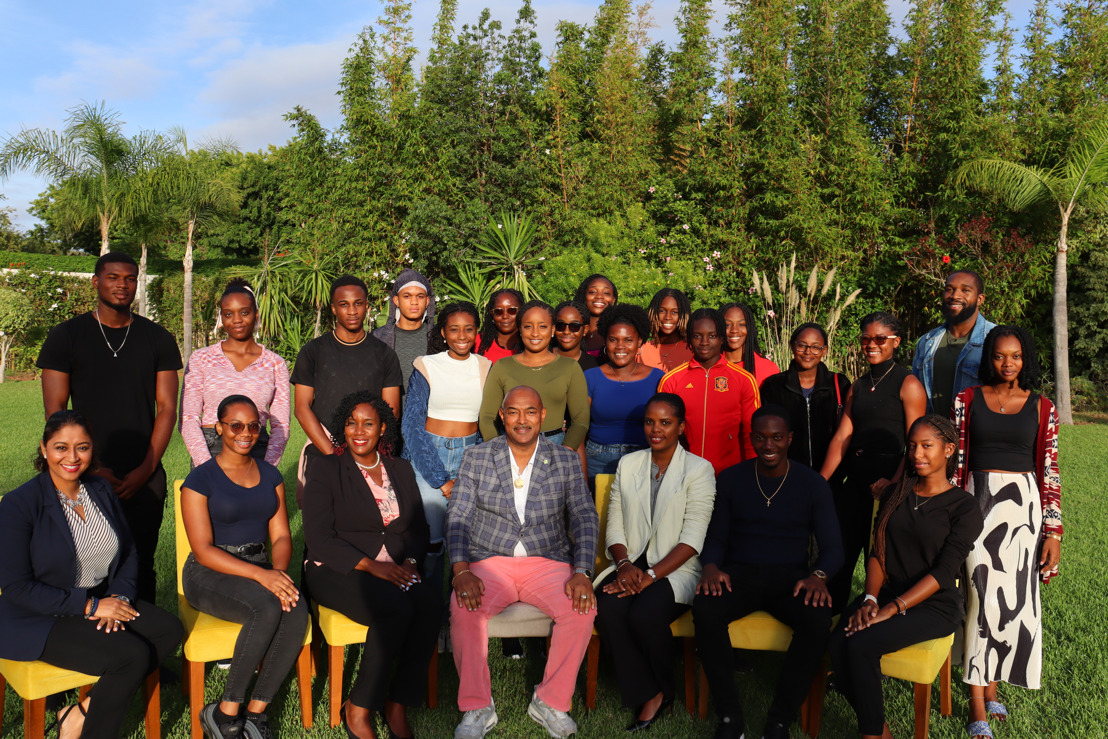 Recipients of the 2023/24 Moroccan Scholarships arrive in Morocco for Orientation
OECS Media Release
Thursday, October 5, 2023 — The Embassies of Eastern Caribbean States to the Kingdom of Morocco welcomed the recipients of the 2023/24 Moroccan Scholarship from the OECS on Friday September 22, 2023, during the Embassies' annual Orientation Session.
The students arrived in Morocco on Thursday, September 21, 2023, and have expressed gratitude to the Government and People of Morocco for the opportunity to pursue higher education. They will be pursuing studies in a variety of disciplines, including Medicine, Biology, Math, Agronomy, and Architecture in the cities of Rabat and Tangier.
During the session, which was held at the Embassies' Chancery, the students were addressed by and received insightful presentations from the Ambassador and staff of the Embassies, as well as the Executive of the Organisation of Eastern Caribbean Students in Morocco (OECS-M). They also received candid testimonials about real-life experiences from students presently living and pursuing studies in the Kingdom of Morocco. The presentations focused mainly on student support services, life and culture in Morocco, as well as general advice and guidance from the OECS-M.
In his welcoming remarks, His Excellency CoP (Ret'd) Ian M. Queeley encouraged the students to take full advantage of the opportunity that was afforded to them and to represent their country - and by extension the region - with pride. He reminded them that, while at their various educational institutions, they will also take on the role of ambassadors of their countries, as many of their peers may know very little about the region. This, he informed them, is an excellent opportunity to promote their respective islands.
The Ambassador further expressed confidence in the students' abilities to succeed in their various courses and urged them to use their time in Morocco wisely. He lauded the benefits of pursuing studies in a foreign language, as a second language is an essential tool that is required in an ever-increasingly interdependent world. This, no doubt, will also make them more attractive and marketable.
The Embassies of Eastern Caribbean States to the Kingdom of Morocco expressed its gratitude to His Majesty King Mohammed VI, the Moroccan Government and in particular, the Moroccan Agency for International Cooperation (AMCI) for the provision of these scholarships, which continues to contribute to the development of the human resource capital of the citizens of the OECS.
The new cohort of eighteen (18) students from Saint Lucia, Dominica and St Vincent and the Grenadines, takes the number of students from OECS Member States studying in the Kingdom of Morocco to eighty-nine (89).
The OECS Commission wishes the students every success in their studies and future endeavors.
Nyus Alfred Communications Officer, Organisation of Eastern Caribbean States
OECS Communications Unit Organisation of Eastern Caribbean States