OECS YES In Action features Sharome Burton
Dominican Sports Journalist creating a platform for young athletes and representing the region internationally
This month, OECS YES In Action caught up with Sharome Burton, a 23 year old Dominican Sports Journalist gaining international exposure and using his voice and reporting platform to empower young athletes!

Tell us a little about yourself.
I'm a young man who tries to reflect virtue in my word and action.
I am currently a news and sports reporter/announcer at the Dominica Broadcasting Corporation – the national radio station on my island – where I've been employed for the past two-and-a-half years. I attained Associate's degrees in Mass Communications & Political Science, and Mathematics & Biology at the State College in Dominica and I will be pursuing a Bachelor's Degree in Mechanical Engineering at Midwestern State University in Texas starting this spring.
I have a great love for natural sciences, sports and current world events and I believe in searching for constant self-improvement and being as well-rounded as possible. A few things that I think stand out about me are patience, consciousness, curiosity and the ability to listen – I could sometimes spend hours in discussion on any number of areas and it feels so natural. And no one's ever accused me of not having a sense of humour.
Apart from reporting on sports, I am also active in road cycling and enjoy shore fishing, freediving, and visual arts in my free time.
Hard work and discipline is my mantra.
When did you first notice your inclination towards Sports?
I think I was first drawn to sports when I completed primary school, and I needed something to do during that summer before moving on to secondary school so I joined some friends at a Cricket Academy in Roseau. I wasn't very active as a child before that and I was very determined to improve so it lit a spark in me to keep learning more about cricket (and many other sporting activities later on).
It also helped that my dad, Oliver Burton, was really well-known in local basketball and a former national team captain, and he was very supportive with everything.
I have no doubt that the passion and knowledge of sports I built over the years has helped me a great deal in my career so far.
What inspired you to pursue your current career path?
I loved sports, but the amount of academic work I had to put in during those main developmental years did not really allow me to put the time or effort needed to make any headway in that area. With academics, I was doing pretty well in school but I did not have the vaguest idea of what career I actually wanted to pursue.
By the time I graduated from college in 2016, I was at a crossroads. I was not able to find a job after leaving school so I started volunteering at the radio station, which I thought would be a good place to put my Mass Communications qualification to use and also bring myself out of my comfort zone and get some practical experience.
When I started volunteering at the radio station (as hard as it might be to believe this now) I never imagined I would ever turn out to be a sports journalist. I thought this career needed a level of creativity and excitement in writing that I just didn't have and I considered my voice to be monotone.
However, I was thrown straight into the role a couple months after I started volunteering. The Sports Editor was out ill for about a week and the Station Manager personally asked me to fill in and handle the production of what was (and still is) the biggest and most respected sports newscast on the island. I would say that was the clearest point of inspiration over the past few years – that is when I started believing in myself.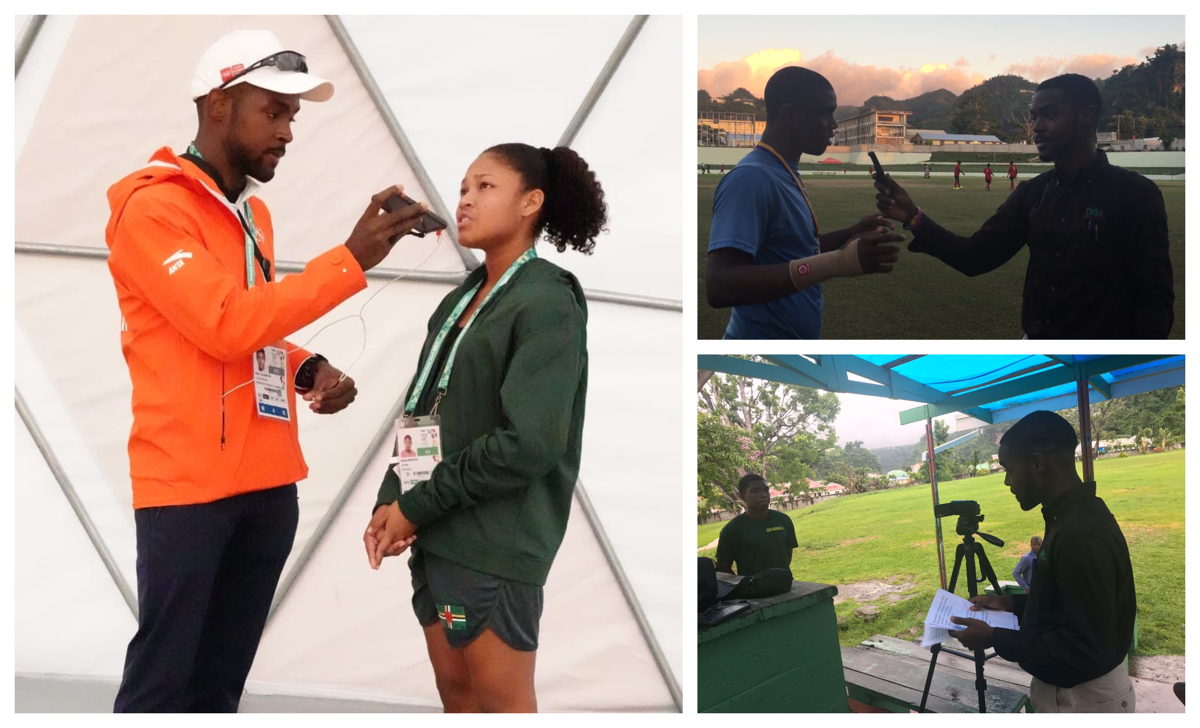 What obstacles, if any, did you face at the start and how did you overcome them?
Self-confidence was one of the biggest obstacles that comes to mind. I never saw myself as a natural writer (and in some ways, I still don't) or speaker, let alone being able to do it on the national level with tens of thousands of people listening.
One thing I don't think many people know is that despite doing pretty well in school, I actually didn't pass English at the CXC CSEC Level. In the years since then, I've worked on my writing and speaking a lot and, through my interest in current events and history, I have improved significantly in these areas. But did I think I'd ever be making a living based on my speaking and writing skills? Never.
Again, I think bringing yourself out of your comfort zone is one of the surest ways to grow.
When I feel I don't have a grasp on something (a skill or anything) that only drives my determination and I think that played a big part in the improvements I made since starting out. I sought out every opportunity to learn that I could, many times going way past the work that was assigned to me in order to get to a level that I could be comfortable with. I certainly didn't want to drop the standard of the sports production that was there before I came in. As I continued to produce and get comfortable with my own voice, my confidence improved and the entire job felt a lot more natural.
I must mention the support that I received working alongside my Sports Editor, Garvin Richards, and News Editor, Curtis Matthew. I believe support from the experienced heads is a very important development factor for any young person in reaching their potential.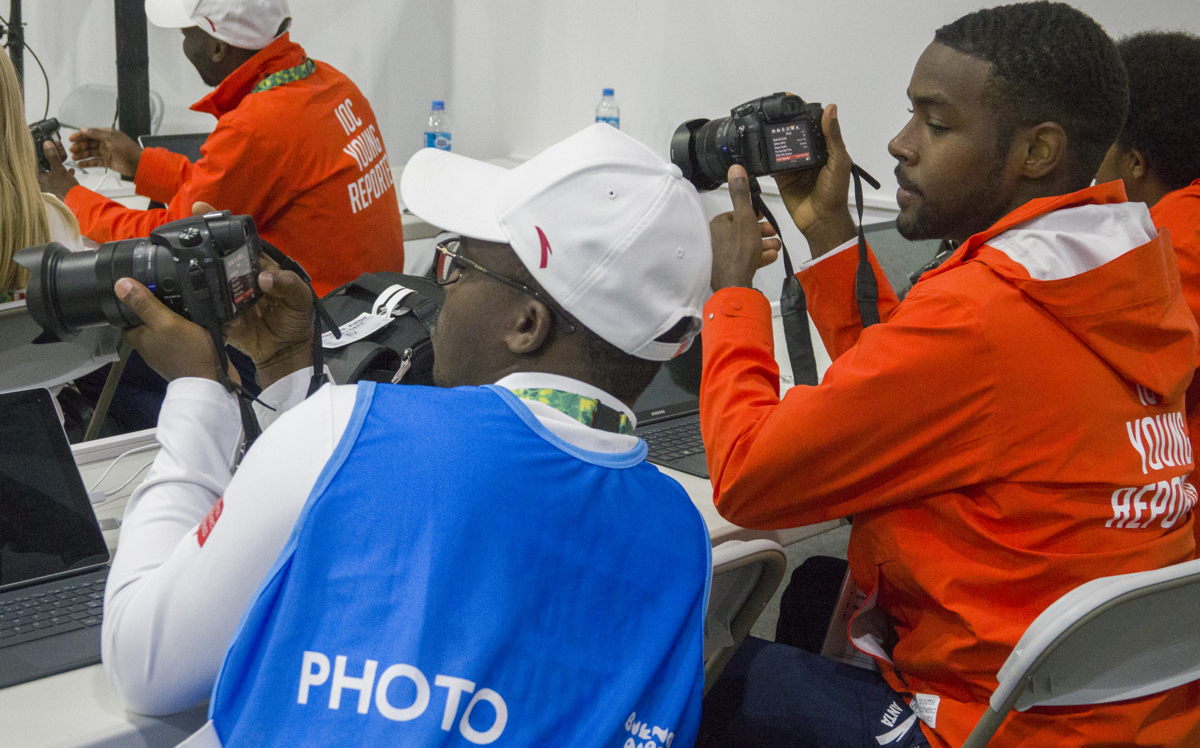 Tell us about the journey from the first spark of interest to where you are currently.
I would describe my journey as a constant battle with myself to prove that I actually belonged in this field. Being interested is one thing, but I knew I would have to do a lot of reading and research into existing sports media to get an in depth understanding of what the field is about and adapt to it with my own personal touch.
The journey has been tough, I've made a lot of sacrifices in terms of how I spent my time to be as productive as I've tried to be. I have vague memories of when Saturdays and Sundays used to be holiday. I also made investments in my own camera and audio equipment to improve my craft and be able to do more, in areas where I have been weak.
I am satisfied that I have made good progress in the past few years and have gotten recognized for it, but the further I go I just realize how much more there is to do.
What would you consider to be your biggest challenge along the way?
I consider the 2018 International Olympic Committee Young Reporters (IOC YR) Programme to be by far the biggest challenge of my career so far. The programme was started at the 2010 Singapore Youth Olympic Games with the aim of providing budding reporters from all across the world with a cross-platform training programme in broadcast and print journalism, social media and photography, and on-the-job experience during the Youth Olympic Games. I was nominated by the Dominica Olympic Committee after Hurricane Maria late in 2017, and after a rigorous selection process by the Pan American Sports Association, I was chosen among four other young reporters from the Americas to represent the continent at the 3rd IOC Young Reporters Programme in Buenos Aires 2018.
When I learned of my selection, I was delighted at the opportunity but at the same time I knew the challenge that was ahead of me since I had never been to an event of the magnitude of the Olympic Games, far less ever travelled overseas by myself or to a place as foreign in culture or language to me as Argentina. I also knew I would be working alongside (and, in a sense, competing against) literally dozens of the best in the world. Period.
To make the most of that chance, I knew I would have to do a huge amount of adaptation, raise the standard of my work a few notches, and keep an open mind to all of the learning opportunities I would have out there both on the technical and human side. Thankfully I believe I did that.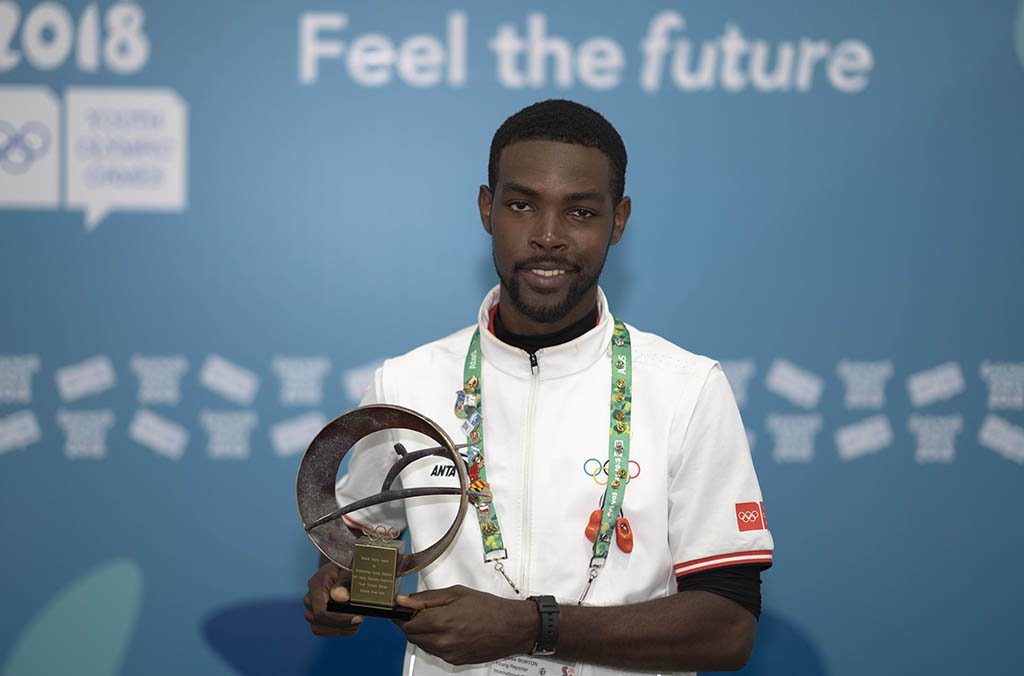 Is there an achievement or contribution that you are most proud of?
Definitely, being bestowed with the Steve Parry Award at the end of the 3rd IOC YR Programme stands out for a number of reasons.
I describe those three weeks in Buenos Aires as, by far, the most intense experience of my life thus far. With the amount and quality of work we were expected to produce at an Olympic event, coupled with the completely new atmosphere, cold weather, new concepts, deadlines and the fact that I was not just working just for the IOC, but for my radio station back home at the same time, it really took a lot out of me – much more than I thought it would! I lost 8 pounds during that time, and I almost forgot to have fun.
Reflecting on how far I came personally – from literally not being able to write to pass a high school English exam, to being selected and actually feeling that I belong at that Olympic level – was really heartening.
I believe it was also the first time I have been formally recognized for my work or performance outside of academics, and for it to happen on the world stage was quite an incredible feeling.
I am also especially glad that the committee cited the character – not just the production - I showed during those three weeks in honouring me with this award.
The personal connections I made with my fellow Young Reporters and mentors during that time was also invaluable.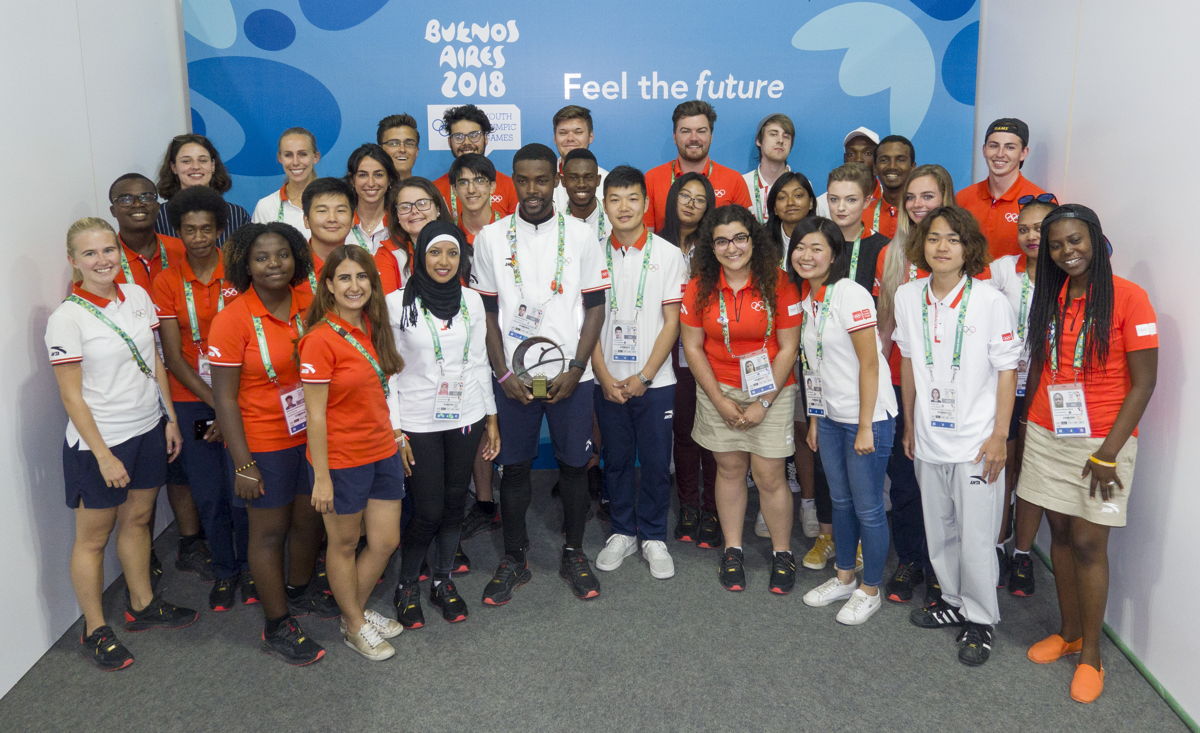 What would you say most motivates you to do what you do?
Given my experience thus far, within the seven-days-a-week, non-stop nature of being a sports journalist, I would say what has kept me motivated has been the impact I believe I can have on the young athletes – their trajectory in the various sport disciplines and even their entire lives. Having not left school too long ago myself, I know the feeling of putting in a performance on the field and waiting to hear your name on the radio at the end of the day, or going to getting interviewed after the event and then telling your parents so that they can tune in to the next sports show or news cycle.
I think these opportunities to speak to the media builds self-esteem in the young athletes and reinforces the good habits that allowed them to put out a noteworthy performance in the first place. It gets them to think about their sport not just in terms of what they see on the field, but to see it from another perspective and articulate those concepts in their own words to a wider audience.
It also obviously gives them more exposure to scouts and coaches looking to recruit them for schools and athlete scholarship programmes, and the possibilities thereafter are endless. How do you describe the feeling when an international scout visits your island to have a look at a local young basketball talent, based on footage he's seen from your YouTube channel? It is truly amazing.
Seeing the growth and advancement of so many young athletes in just over two years working in the media is right up there with the best feelings I have experienced during this time frame.
What are the goals you most want to accomplish in the near future?
Going forward, I am keeping my options open. Up to this point, I think I have had a great start to my career (one that I never thought I would be in), so I really want to keep on this trajectory and maintain the values and habits that have taken me this far.
In terms of academics, I am looking forward to completing an engineering degree with honours and furthering myself from there.

Did you have any key mentors or people who deeply influenced your journey?
I believe my Grade Six Primary School Teacher, Albert Tyson, had a big impact on me in terms of the appreciation of knowledge and being well-rounded. He used to have a classroom game called General Knowledge, where we would progress along the head or tail of a line made up of my classmates based on our answers to questions on practically any topic. As trivial as that sounds, it really sparked my interest in learning things outside of what is in a school syllabus.
The teachers at my high school, St. Mary's Academy also played an important role in my academic formation. They include (but are not limited to) Sylvia Jno. Baptiste (now principal), the late Cuthbert Elwin (former Principal), Christabel Philogene, Rupert Lance and Sherma Burgins – they saw me through a pretty tricky part in my life.
Another was my English Lecturer, Nadine Riviere. Entering her remedial English class was the very first experience I had in college, and it set me on a path for better things. She is also the advisor for the college's Journalism Club, which I later joined and the experiences there marked a turning point in my life. My Chemistry lecturer, Karlene Richards also set me on the right path in terms of discipline and character.
My father, Oliver Burton had a big influence on my life through his example of discipline, self-sufficiency, willingness to help others and his belief in never stopping to learn.
Also, every single one of my mentors and peers in the IOC YR Programme – there are so many personalities and stories that I fondly remember that will continue to influence me.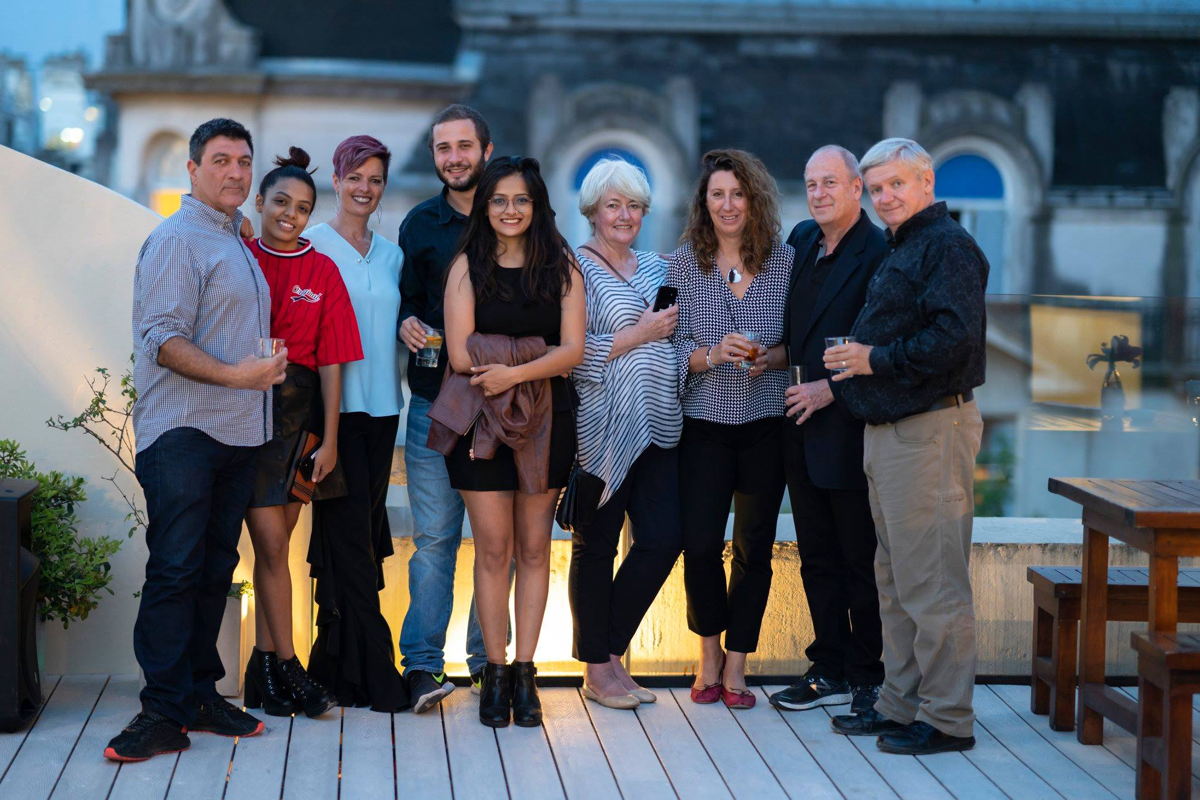 What advice do you have for other Caribbean youth aspiring to get involved whether in sports/journalism or other areas?
My advice to any young person would be to never stop adding to your skill-set and embrace getting out of your comfort zone. If I had not taken an interest in sports, if I had not focused on improving my writing, if I had not elected to branch out from sciences to liberal arts, if I had not volunteered for months at the radio station – I wouldn't be where I am today, benefiting from the opportunities I have.
Your health and fitness plays a part in every aspect of your life. Respect your body – it's your vehicle to success and the only one you'll ever have.
Also, always be present. You never know what opportunities you miss by simply not being there.
What's next for you? What are you looking forward to?
The next major thing ahead of me is the continuation of the IOC Young Reporters Programme – I have been confirmed among the top 15 of the total 35 Young Reporters from Buenos Aires 2018 to report on the 2020 Youth Winter Olympic Games in Lausanne, Switzerland. The IOC has also guaranteed accreditation for all the YR's to cover the Tokyo 2020 Summer Olympic Games. So those are some big dates on the calendar for me to prepare for.
More immediately, I am going to start my pursuit of a Bachelor's Degree in Mechanical Engineering at Midwestern State University in Texas this spring.
As taxing as I am sure it will be, I believe I'll be able to find a balance between sports journalism and engineering. I aim to be the best version of me I can be in both fields, and to inspire the upcoming generation to follow suit in any and all areas they pursue.