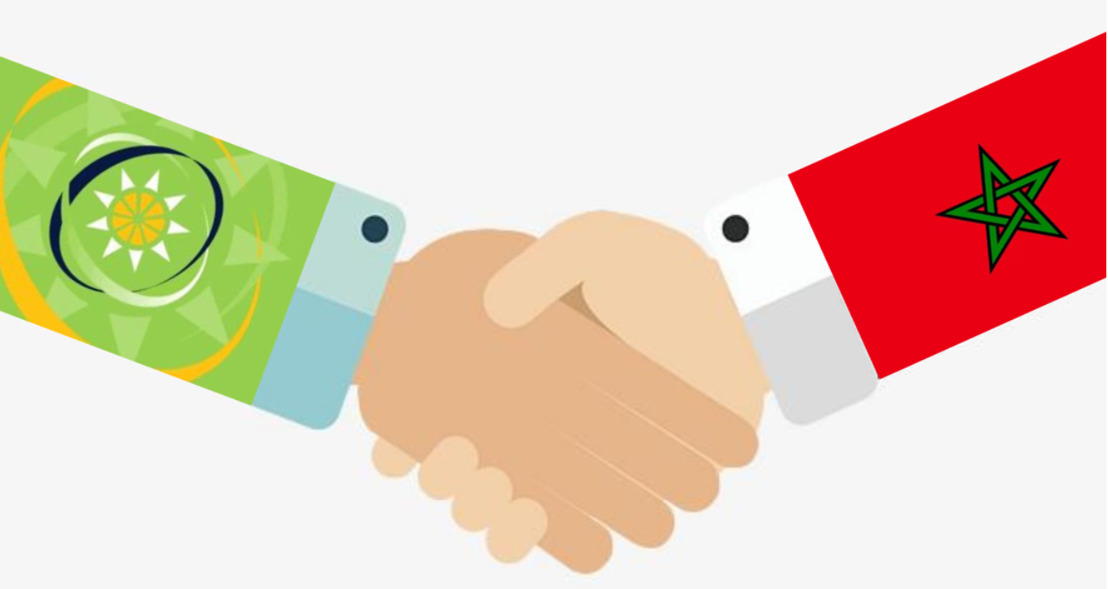 OECS Nationals are invited to apply for the Fully Funded Morocco Scholarship Programme 2023/2024
OECS Media Release
Friday, September 8, 2023 — The Government of the Kingdom of Morocco has announced the opening of the Morocco Scholarship Programme 2023/2024, available to citizens of the Organisation of the Eastern Caribbean States (OECS). The scholarships are fully funded and cover tuition, accommodation, living expenses and return airfare.
Scholarship awardees can enroll in a wide range of disciplines, including medicine, architecture, engineering, business, and more. They can study at any Moroccan public institution. Citizens of Antigua and Barbuda, Commonwealth of Dominica, Grenada, Federation of Saint Kitts and Nevis, Saint Lucia and Saint Vincent and the Grenadines are eligible to apply.

An informational webinar was hosted by the OECS Commission through the Embassies of Eastern Caribbean States to the Kingdom of Morocco on Monday, September 04, 2023, at 10:00 a.m. Interested individuals had the opportunity to learn more about the scholarship programme from the Moroccan Agency for International Cooperation (AMCI), along with first-hand experience from Caribbean students studying in Morocco.

To be eligible for the Morocco Scholarship Programme, applicants must:
● Be a citizen of the OECS Member States listed (Antigua and Barbuda, Dominica, Grenada, Saint Kitts and Nevis, Saint Lucia and Saint Vincent and the Grenadines).
● Be a high school/college graduate or equivalent.
● Be 23 years of age or younger for undergraduate degree application.
● Have a good academic record.

The deadline to apply for the scholarships is September 20, 2023. The Application form can be downloaded here.
The application form must be accompanied by the following:
Two (2) authenticated photocopies of the diploma or certificate of successful completion of the High School Diploma. Candidates submitting certificates of success, must produce their diplomas to their institutions, at the latest, during the 2nd year of training;
Two (2) authenticated photocopies of High School/College Transcript;
Two (2) copies of birth certificate;
Two (2) photocopies of the passport (if available);
A recent criminal record;
A medical certificate issued by the public health services attesting to the physical fitness of the candidate and certifying that he / she is vaccinated and is not suffering from any contagious or acute disease, or carrying a pandemic including tuberculosis. The candidate may be subject to a counter-visit upon his / her arrival in Morocco:
Two (2) recent passport photos, in colour, with the name, first name (s) and nationality of the applicant on the back;
Candidates for the Master's degree or Doctorate's degree must provide, in addition to the aforementioned documents, certified copies of their higher education diplomas, marks transcripts and curricula, as well as a dissertation / thesis copy of end of studies / doctoral thesis project.

For more information and guidance on the process to submit applications, potential applicants are encouraged to contact their responsible Ministry. The contact details are listed below:

ANTIGUA AND BARBUDA
Office of the Prime Minister (Prime Minister's Scholarship Committee)
E-mail: [email protected]
Tele: 1 268 462-9766/ 1 268 562-3869
COMMONWEALTH OF DOMINICA
Ministry of Vocational Training and National Excellence
E-mail: [email protected]
Tele: 1 767 266-3256
GRENADA
Ministry of Education
Tele: 1 437-440-2737
FEDERATION OF SAINT KITTS AND NEVIS
Ministry of Foreign Affairs, Economic Development, International Trade, Investment, Industry and Commerce
E-mail: [email protected]
Tele: 1 869 467 1158
SAINT LUCIA
Ministry of External Affairs, International Trade, Civil Aviation and Diaspora Affairs
E-mail: [email protected]
Tele: 1 -758- 468-4519
SAINT VINCENT AND THE GRENADINES
Service Commissions Department
E-mail: ser[email protected]/[email protected]
Tele: 1 784 456-1690

Additional information regarding the scholarship may be obtained from the following:
The Embassy of the Kingdom of Morocco in Saint Lucia
Tel: 1 758 458 4924
E-mail: [email protected]
Moroccan Agency for International Cooperation (AMCI)
Website: www.amci.ma
Office of Vocational Training (within the AMCI)
E-mail: [email protected]
Nyus Alfred Communications Officer, Organisation of Eastern Caribbean States
OECS Communications Unit Organisation of Eastern Caribbean States