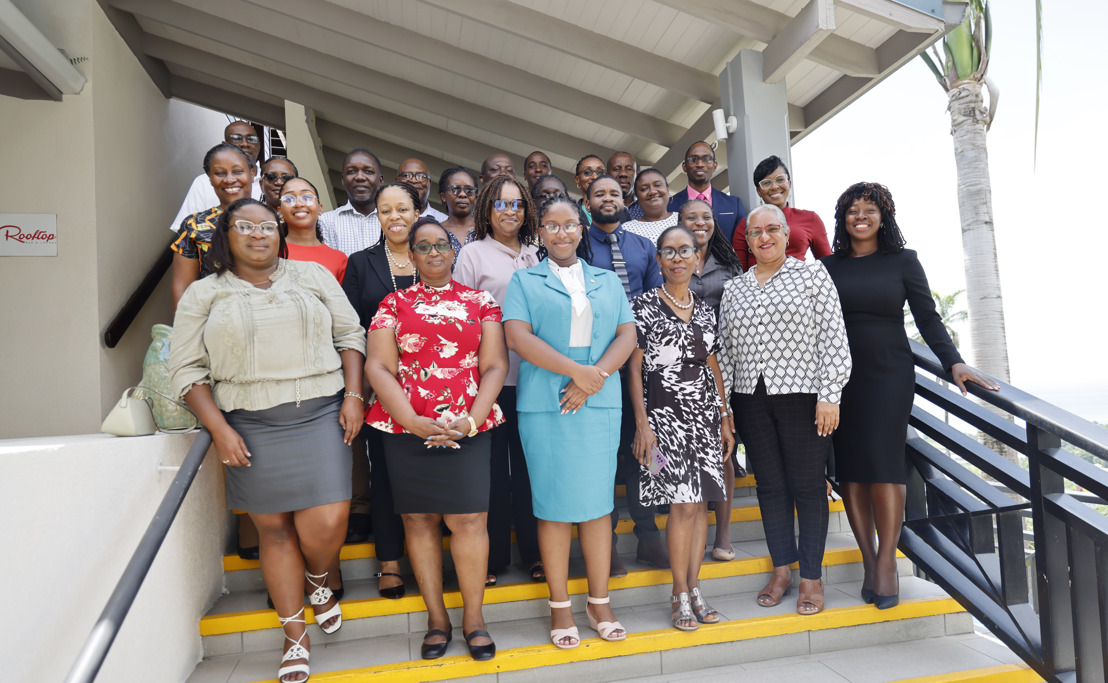 OECS Convenes its 28th Tenders and Technical Advisory Committee Meeting for the Procurement of Medical Products
OECS Media Release
Friday, June 9, 2023 — The OECS/Pooled Procurement Services convened its 28th Tenders and Technical Advisory Committee Meeting for the Procurement of Medical Products from May 8-13, 2023 in Saint Lucia to review Bids and Tenders submitted by Suppliers, the award of contracts for Medical Products for the Tender cycle 2023 - 2025.
The meeting was convened jointly by the Head of the OECS Pooled Procurement Services and the Chairs of Both Tenders and TAC Committees from Anguilla. In attendance were Central Medical Stores' Managers, and Medical doctors from each of the nine participating OECS Members States: Anguilla, Antigua and Barbuda, the British Virgin Islands, Dominica, Grenada, Montserrat, St. Kitts and Nevis, St. Lucia, and St. Vincent and the Grenadines who form the committees.
Ms. Pamela Steele, Founder and CEO of Pamela Steele Associates Limited, delivered a presentation on "The Guiding Principles for Tendering, Bids Evaluation and Award Process" to the Tenders Committee prior to the adjudication process where the seven (7) principles of transparency, competition, fairness, integrity, accountability, best value for money and, the interest of the organisation were emphasized.
After four days of adjudication 20 suppliers were awarded 749 medical products out of a total of 840 products tendered for, providing the member states with 50% savings in costs from the previous cycle's prices.
Subsequently the Technical Advisory Committee met on May 12 to consider and discuss quality issues and importantly the OECS Regional Formulary which saw twenty-five (25) products added and three (3) deleted from the OECS Regional Formulary. The TAC committee also resolved to resume publication of limited hard copies of the 8th Edition of the formulary for distribution to the Member States.
The series of meetings ended with a blended (virtual and physical participation) Suppliers' Forum where the OECS-PPS team and the Tenders Committee Members were able to interact with our suppliers to discuss Supply Chain and Logistics issues, market developments, need to safeguard against infiltration of Substandard and Falsified products into the Regional Health System.
The Head of Pooled Procurement emphasized the need for continued partnerships with suppliers to ensure that the citizens of the OECS have access to quality health commodities.
Nyus Alfred Communications Officer, Organisation of Eastern Caribbean States
OECS Communications Unit Organisation of Eastern Caribbean States