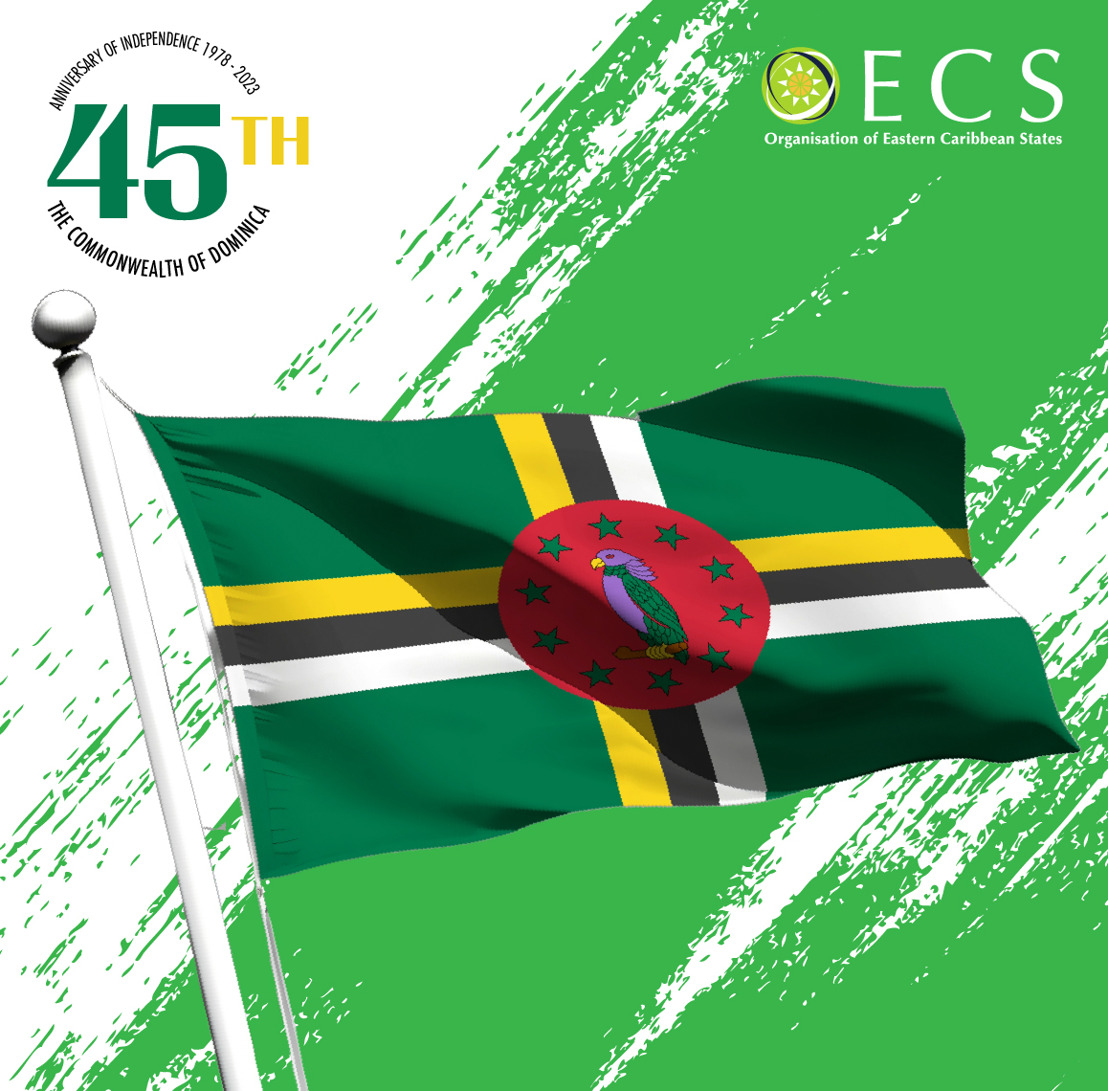 OECS Commission Commends Dominica on its 45th Independence Anniversary
OECS Media Release
Friday, November 3, 2023 — The Organisation of Eastern Caribbean States (OECS) Commission extends its warmest congratulations to the Government and people of the Commonwealth of Dominica on the occasion of their nation's 45th Anniversary of Independence on November 3, 2023. This year's anniversary is being commemorated under the theme, "Anou Selebwe" (Let Us Celebrate).
In recognition of this significant milestone, the OECS Commission hosted a virtual flag-raising ceremony to celebrate Dominica's remarkable progress and achievements over the past 45 years. The ceremony featured remarks from Dr. Didacus Jules, Director General of the OECS.
In his remarks, Dr. Jules lauded the Dominican people for their resilience, unity, cultural heritage, and natural endowments. He also underscored that this year's anniversary theme, "Anou Selebwe," is a testament to the Dominican people's indomitable spirit and unwavering commitment to building a brighter future for their nation.
As we celebrate today, let us remember that our independence is not just about the freedom from colonial rule, but also about the freedom to imagine, to innovate, and to inspire. It is about building resilience in our economy, our infrastructure, our social structures. And above all, it is about fortification of the personal, community and national spirit. The theme "Anou Selebwe" compels us to not just celebrate our past, but to also lay the foundation for a future that is even brighter and more promising.
The OECS Commission acknowledges the profound contribution of the Commonwealth of Dominica toward the growth and development of the OECS family and looks forward to continuing in the service of the Government and people of Dominica in the ongoing quest for the realisation of their development aspirations.
Nyus Alfred Communications Officer, Organisation of Eastern Caribbean States
OECS Communications Unit Organisation of Eastern Caribbean States