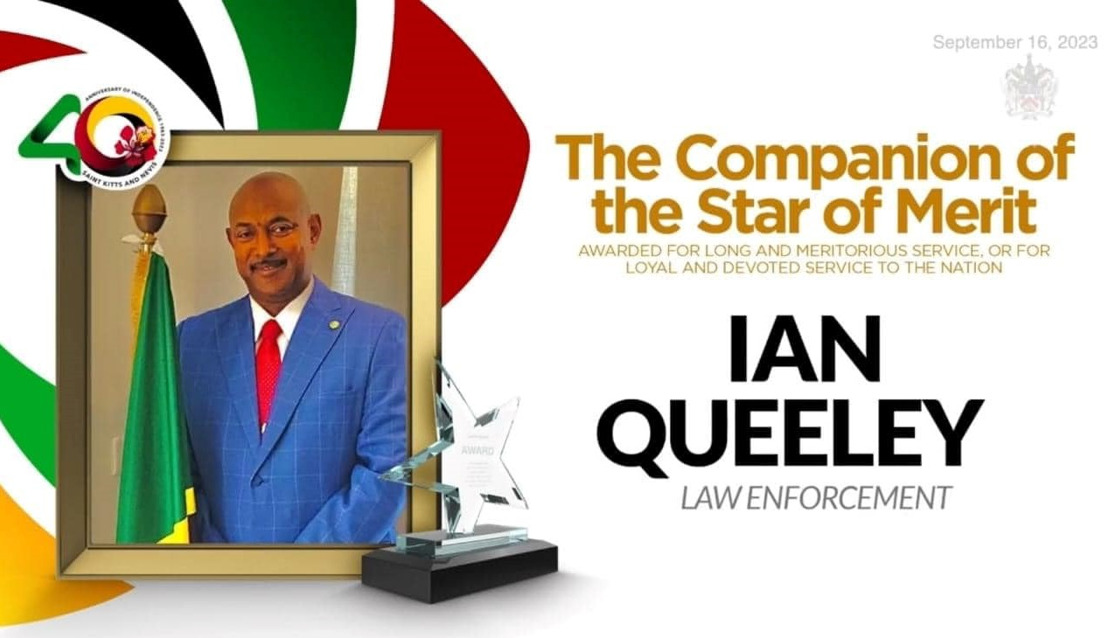 OECS Ambassador Ian M. Queeley receives Prestigious Award for Meritorious Service
Thursday, September 21, 2023 — The Organisation of Eastern Caribbean States (OECS) Commission extends congratulations to H.E. Ian M. Queeley on his receipt of the prestigious "Companion of the Star of Merit Award" conferred on exemplary individuals. The award, bestowed by the Government of the Federation of Saint Kitts and Nevis, was presented on National Heroes Day in recognition of Ambassador Queeley's long and meritorious service in law enforcement, and for loyal and devoted service to the nation. The award formed part of Saint Kitts and Nevis' celebrations to commemorate the nation's 40th Anniversary of Independence, on September 19, 2023.
H.E. Ian M. Queeley, currently serves as Ambassador at the Embassies of Eastern Caribbean States in the Kingdom of Morocco, a role which allows him to represent the interests of the six Independent Protocol Member States of the OECS. In this capacity, Ambassador Queeley plays a crucial role in driving the development agenda of these Member States in Morocco and the broader African Continent.
Before his diplomatic career, Ambassador Queeley enjoyed a remarkable and highly decorated career in law enforcement, spanning over 35 years. He spent approximately 25 years in various command, performing also, strategic management and executive roles which ultimately led him to achieve the rank of Commissioner of Police. He was seconded to the Regional Security System (RSS) Headquartered in Barbados on two occasions, and contributed significantly to the development of a regional security architecture, RSS Security Plan of Action, and the RSS Corporate Plan.
Ambassador Queeley's receipt of the Companion of the Star of Merit Award is a testament to his unwavering commitment to public service and to make a difference in the lives of many. His dedication to making a positive impact on the lives of others is commendable.
The OECS Commission is proud to have Ambassador Queeley as a member of its team, and is confident that he will continue to serve the region with distinction in the years to come.
The Commission again extends Heartiest congratulations to Ambassador Queeley on this new achievement!
Nyus Alfred Communications Officer, Organisation of Eastern Caribbean States
OECS Communications Unit Organisation of Eastern Caribbean States