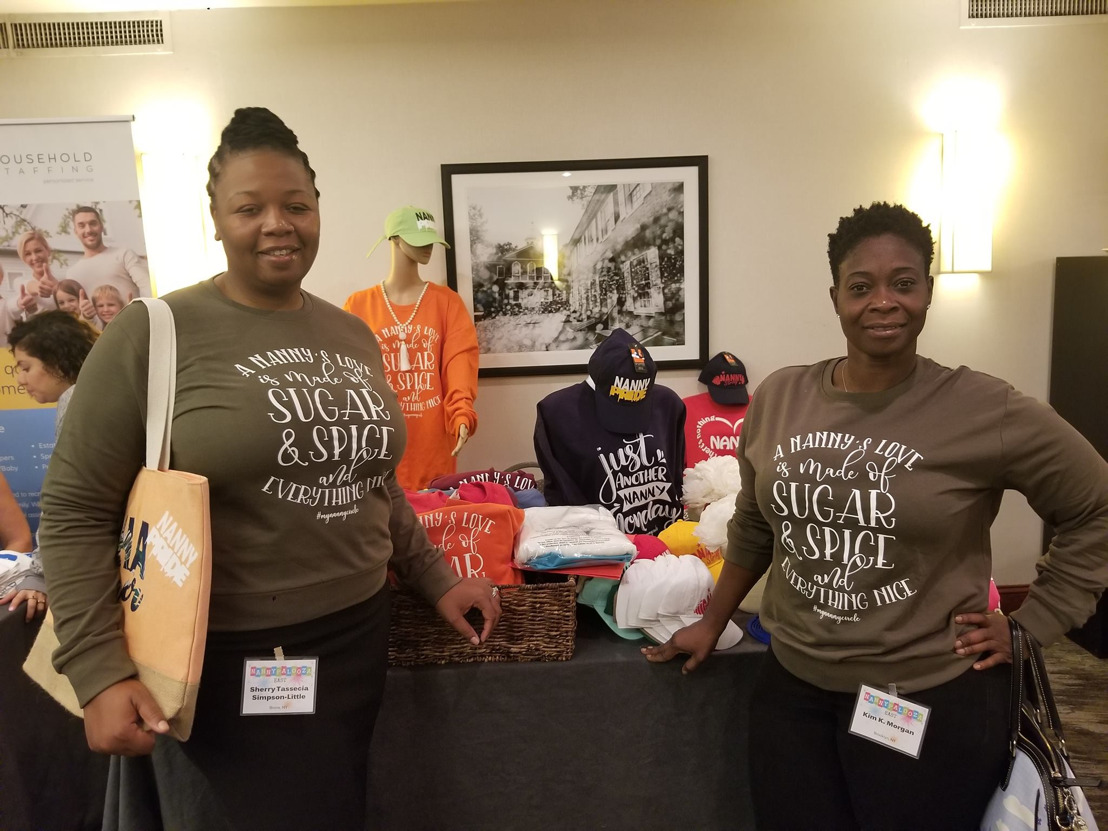 New Empowering Clothing Line for Nannies to be Launched
OECS Feature Series
Thursday, January 24, 2019 — NEW YORK, Nanny Advocate and Creator of My Nanny Circle, Alene Mathurin has announced February 9, 2019 as the launch date for her new clothing line for nannies, Nanny Apparel. Touted as the 'Home of Nanny Pride", Nanny Apparel represents nanny pride at its best!
The collection features a variety of clothing and accessories such as caps, sweaters, t-shirts, joggers' pants, tote bags and leggings emblazoned with empowering messages to instill pride in nannies as they fulfill their daily roles.
The Nanny Apparel Launch and Nanny Meet and Greet event will take from 3:00 pm to 6:00pm at Paul Vincent Studios, Hoboken New Jersey.
Nationals of OECS Member States making Strides on the World Stage
Alene Mathurin is a St. Lucian immigrant who secured a job as a nanny when she first arrived in the United States 17 years ago; however, during that time she managed to pursue her dream of attaining higher academic learning.
In 2011, Mathurin launched My Nanny Circle to provide empowerment for nannies through constructive dialogue. The platform boasts a plethora of resources for nannies who are keen on staying informed about their profession and adding value to the service they offer to the families that they serve.
There is even a job board section for job postings and job searching.
Now the holder of a degree in Psychology and a Minor in Public Administration, she is also currently completing a Masters in Science-Clinical Trials/Biopharma.
Mathurin said she felt a deep calling to use her education and expertise in the nanny community for a greater good.
"I know unequivocally the value of nanny work and those who endeavor to do their jobs understanding the sacred leap of faith that families take in entrusting their children to their care. I also believe that every child deserves to see the best of humanity through their caregivers" said Ms. Mathurin.
The Launch
Although Nanny Apparel will launch officially in February, the clothing line has gained traction in the Nanny community as countless nannies across the United States and other regions of the world are already wearing items from the collection.
Commenting on the upcoming launch, Mathurin said:
"I am excited for the launch of the apparel line because it's a huge achievement for me especially considering that I'm an immigrant. I am also proud of the role that the line has taken in helping build nanny pride not only with nannies but also the families that hire nannies" said Ms Mathurin.
The Nanny Apparel Launch and Nanny Meet and Greet event is free to attend but interested parties are required to confirm their attendance by registration on Eventbrite.
Hors d'oeuvres and refreshments will be served and a number of gifts will be raffled.
To register visit: The Launch
The OECS Commission OECS Feature Series showcases the accomplishments of consummate professionals from the OECS Member States making strides within the region and in the Diaspora.
OECS Communication Unit Organisation of Eastern Caribbean States