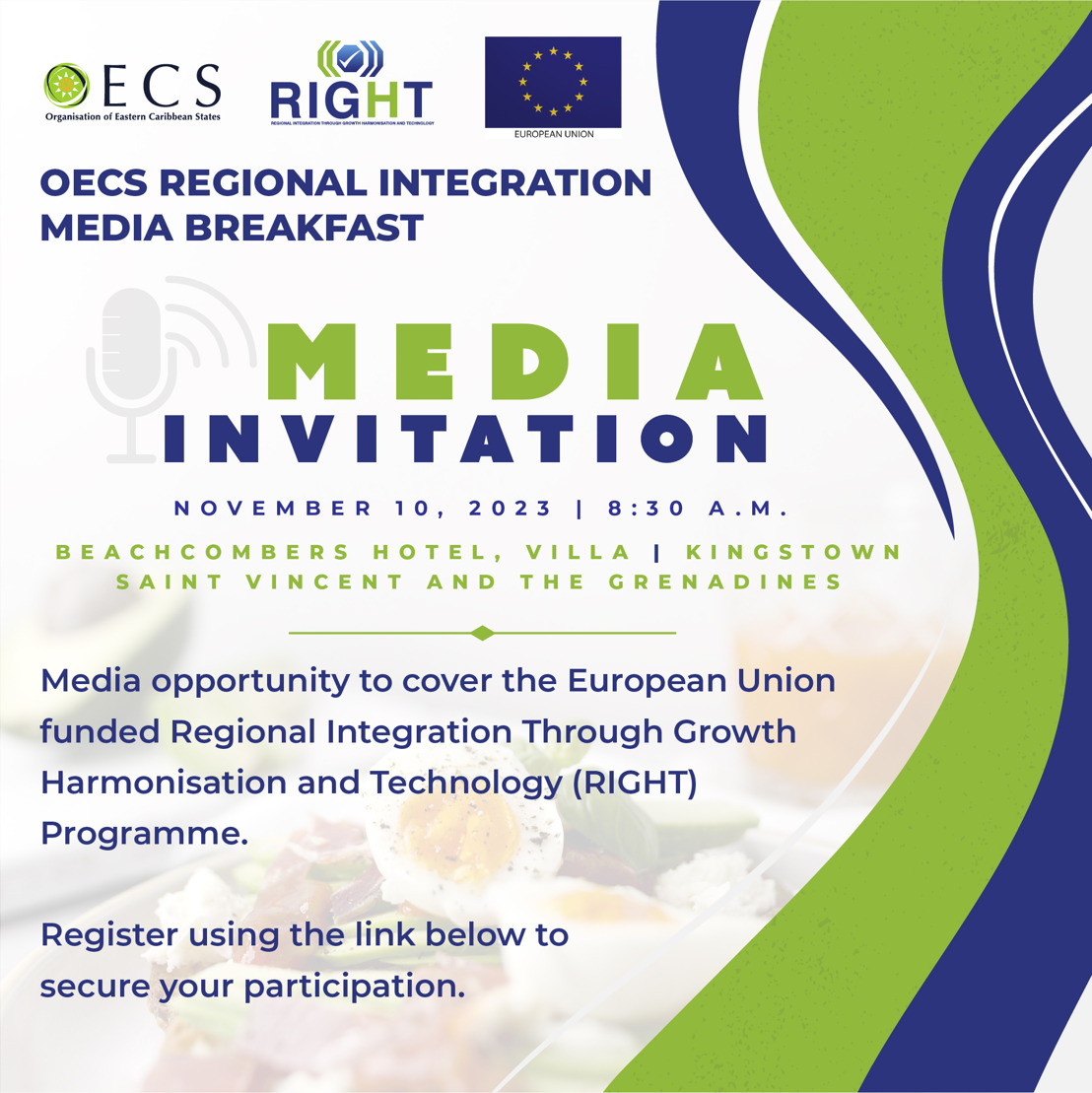 [Media Invitation - St. Vincent & the Grenadines] OECS Regional Integration Media Breakfast
INVITATION TO ATTEND
Tuesday, November 7, 2023 — OECS Regional Integration Media Breakfast
WHAT: Media opportunity to cover the European Union funded Regional Integration Through Growth Harmonisation and Technology (RIGHT) Programme. OECS Regional Integration and Communications Units will be available for engagement and interviews.
WHEN: Friday, November 10, 2023
TIME: 8:30 a.m. (AST)
WHERE: Beachcombers Hotel, Villa, Kingstown
SECURE YOUR PARTICIPATION BY REGISTERING HERE.
Claudia Mc Dowell Communications Specialist, Organisation of Eastern Caribbean States
OECS Communications Unit Organisation of Eastern Caribbean States