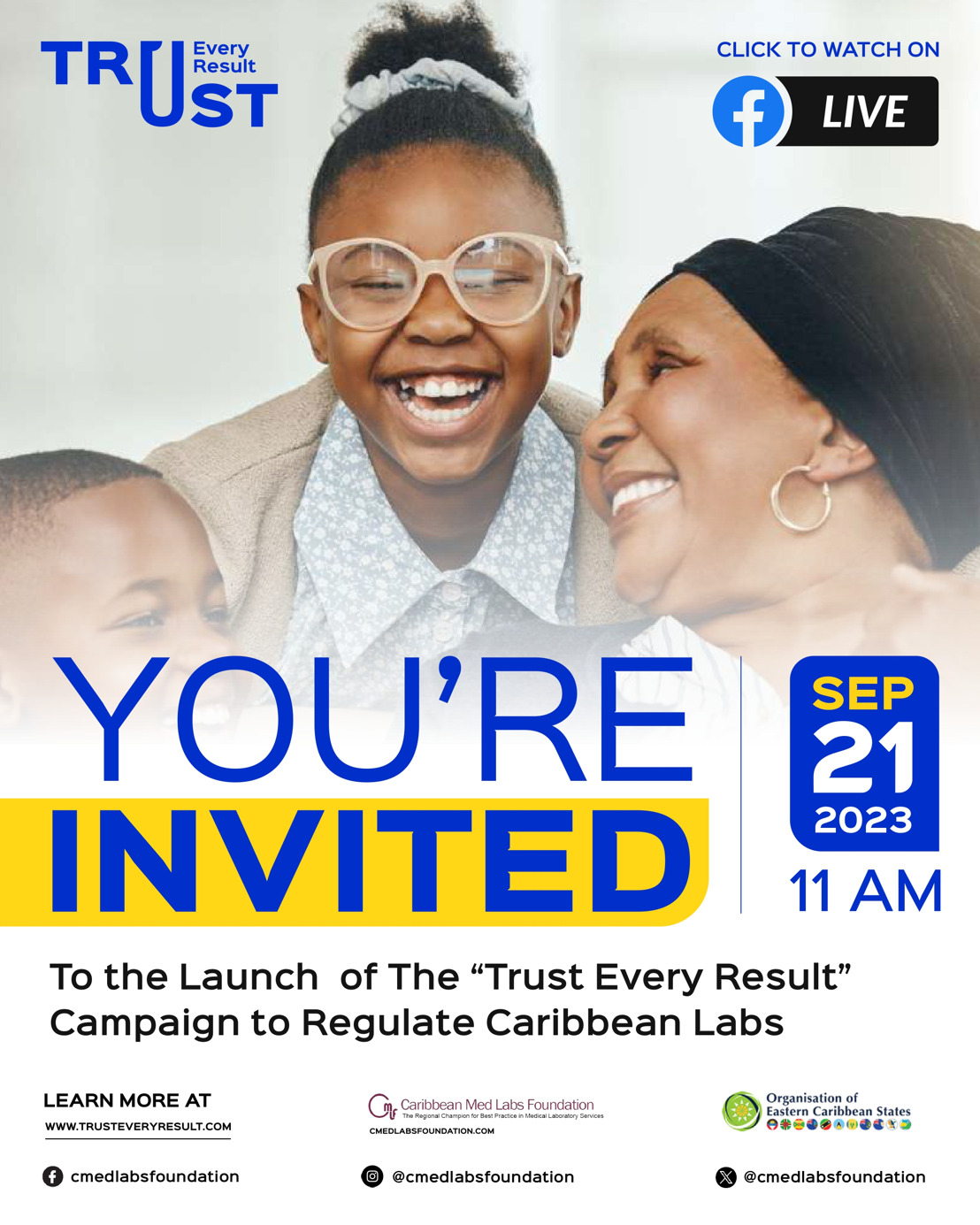 [Invitation] Launch of the "Trust Every Result" Campaign to Regulate Caribbean Labs
Join Us!
Thursday, September 21, 2023 — You're invite to attend the virtual launch of the "Trust Every Result" campaign to regulate Caribbean Labs ON September 21, 2023 at 11 a.m. which can be viewed on the OECS Commission's Facebook Page.
For Over 20 Years the Caribbean Med Labs Foundation, Regional Governments and Development Organizations have been working together to increase Laboratory Regulation in the region. We have come a long way, and we still have further to go.
Today, less than 10% of Caribbean Labs are Regulated, making laboratory regulation a pressing need in our region, a need that affects the health and well-being of every person living in and visiting the Caribbean. This need became even more evident during the COVID pandemic, as the critical importance of laboratories to addressing public health threats, and to ensuring readiness for future pandemics was clearly demonstrated.
The Trust Every Result Campaign is a call to action, a call to ensure that every laboratory result, whether from a clinical or public health laboratory, can be trusted. The Caribbean Med Labs Foundation Trust Every Result Campaign aims to address the pressing need for structured regulation and control of Caribbean medical laboratories at both the national and regional levels.
Malika Thompson-Cenac Communications Specialist, Organisation of Eastern Caribbean States
OECS Communications Unit Organisation of Eastern Caribbean States