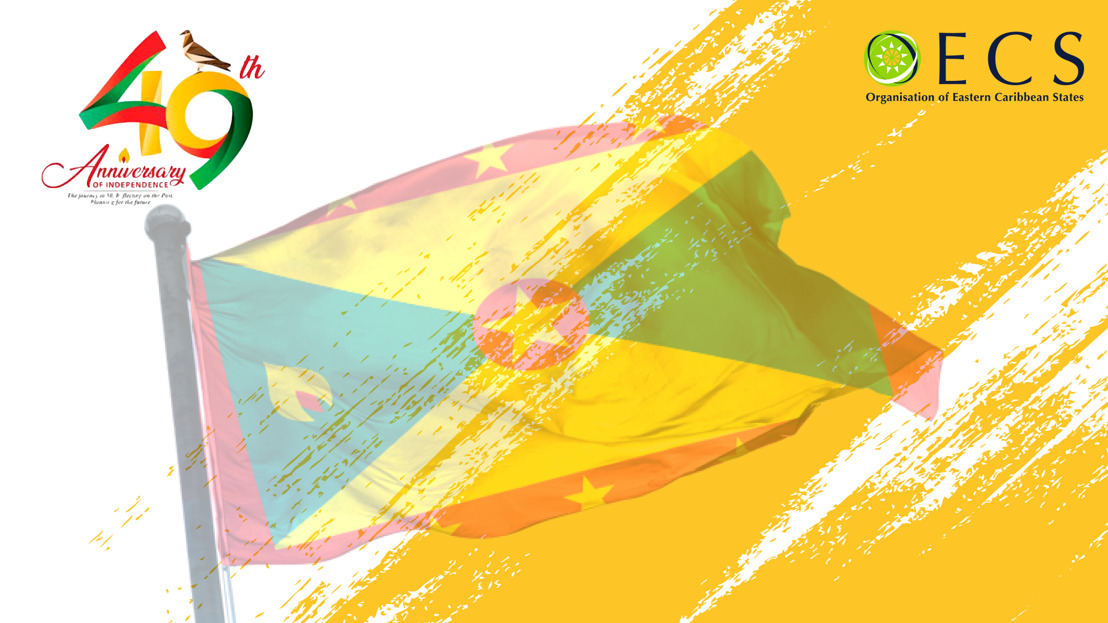 Happy 49th Independence Anniversary Grenada!
OECS Media Release
Tuesday, February 7, 2023 — The Commission of the Organisation of Eastern Caribbean States (OECS) extends to the Government and people of Grenada warmest congratulations on the occasion of the nation's 49th Anniversary of Independence on Tuesday, February 7th 2023.
A virtual flag-raising ceremony was held by the Commission to commemorate the anniversary. The ceremony featured a recorded message from the Prime Minister of Grenada, The Honourable Dickon Mitchell; and an address by the Director General of the OECS, Dr. Didacus Jules. The 49th Independence Anniversary celebrations are being held under the theme, "The journey to 50. Reflecting on the past. Planning for the future" 
In his address for the Virtual Flag Raising Ceremony, Prime Minister Mitchell called on all Grendians, at home and abroad, to play an active role in nation building. According to him, 
'Your input makes a difference, whether it is in the form of donated time, expertise and advice; through investments in local businesses; or providing much needed supplies to underserved communities or government agencies. We hold the power to make a difference and every contribution matters. As our older generation would say: "one-one cocoa full a basket.'
In his remarks, OECS Director General Dr. Didacus Jules applauded the nation's stong post covid-19 performance, 
''The anniversary of independence is a day of history, hope, remembrance, firm determination, and the reaffirmation of opportuity. Your country has achieved tremendous progress in various economic spheres and continues to thrive. Despite the ramifications of the Covid-19 pandemic, Grenada experienced a 6 % growth last year and the economy is forecast to expand further by 3.6 % this year, supported by continued strong recovery in tourism and robust construction activities. ''
The Commission acknowledges the profound contribution of Grenada toward the growth and development of the OECS family and looks forward to continuing in the service of the Government and people of Grenada in the ongoing quest for the realisation of their development aspirations.
Nyus Alfred Communications Officer, Organisation of Eastern Caribbean States
OECS Communications Unit Organisation of Eastern Caribbean States