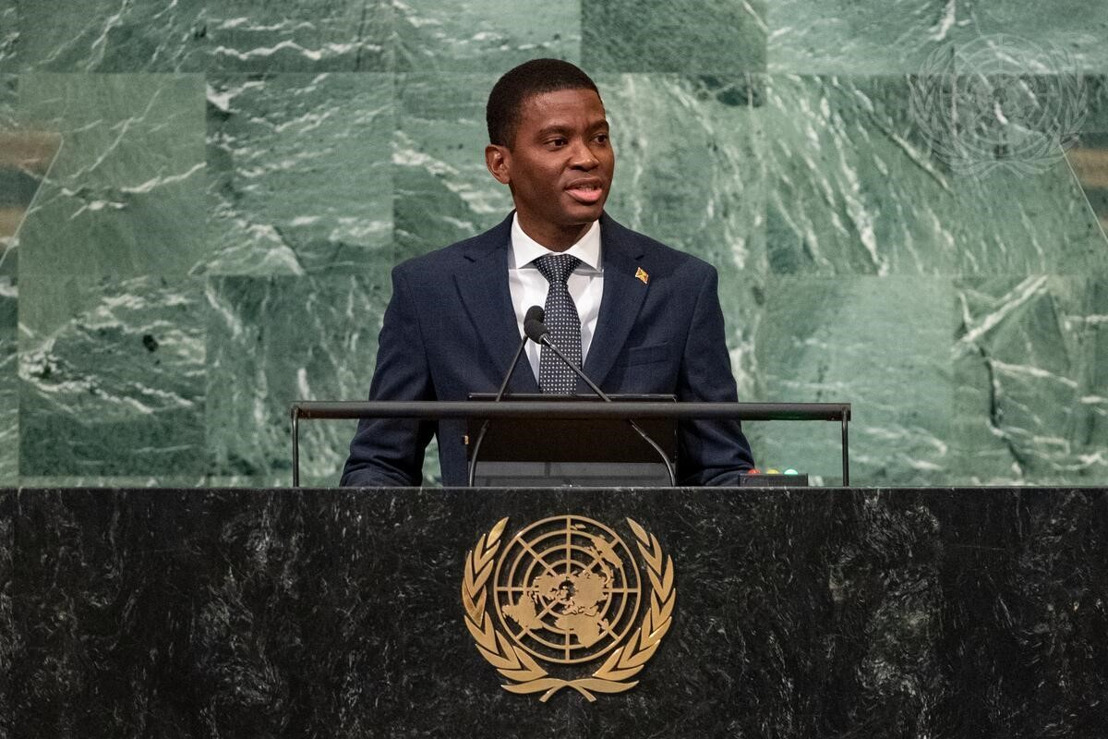 Grenadian Prime Minister to Share Stage with International Technology Experts at Grenada ICT Week
Media Release courtesy caribnog.org
Thursday, February 9, 2023 — The Honorable Dickon Mitchell, Prime Minister of Grenada, will be joined by a lineup of international technology experts when he delivers the feature address at the opening of the Grenada ICT Week at the Grenada Trade Centre later this month.
The highly-anticipated event, which will be held from Monday 27th February to Friday 3rd March 2023, is being organized by the Grenada Chamber of Commerce in collaboration with the Grenada National Telecommunications Regulatory Commission (NTRC), the Caribbean Network Operators Group (CaribNOG) and the American Registry for Internet Numbers (ARIN).
"The event will provide a platform for Grenadians to engage with experts form the regional and international tech industry to discuss how we can better leverage technology to create employment and accelerate economic growth," said Prime Minister Mitchell.
"The initiative aligns well with my government's social and economic development agenda. I am honored to share the stage with renowned technology experts."
Grenada ICT Week is a highly anticipated event that will bring some of the top minds in the regional Internet scene to Grenada. It is being held in conjunction with the 25th regional meeting of the Caribbean Network Operators Group, CaribNOG.
The event will also feature presentations by Bevil Wooding, Director of Caribbean Affairs at ARIN and one of the region's leading technology innovators.
"Grenada ICT Week is a significant event for Grenada as well as the Caribbean. It will provide a valuable opportunity for companies operating in the ICT sector to network and exchange knowledge, experiences and best practices. This in turn promotes business growth and development in the region."
Rodney Taylor, Secretary General of the Caribbean Telecommunications Union; David Huberman, ICANN Regional Technical Engagement Manager for North America and Europe; and Stephen Lee, CEO of Arkitechs Inc. and co-founder of CaribNOG, ware also listed to speak at the event.
"We are honored to host our 25th CaribNOG Regional Meeting as part of the Grenada ICT Week and are delighted the Grenadian government will be supporting this our Youth Forum which provide career guidance and hands-on training for students and young ICT professionals."
Event co-organizer Kennie John, CEO of the Antillean Group, underscored the importance of event to Grenada. "I am thrilled to be a part of the Grenada ICT Week and to engage with the Grenadian community. This event is part of a larger initiative to ensure that Grenada has the human resource capacity as well as the technology infrastructure necessary to build a successful and sustainable digital economy. I am confident that it will be a great success," said John.
For more information, please visit the Grenada ICT Week website www.caribnog.org/grenada2023 or contact the Grenada Chamber of Commerce.
OECS Communications Unit Organisation of Eastern Caribbean States