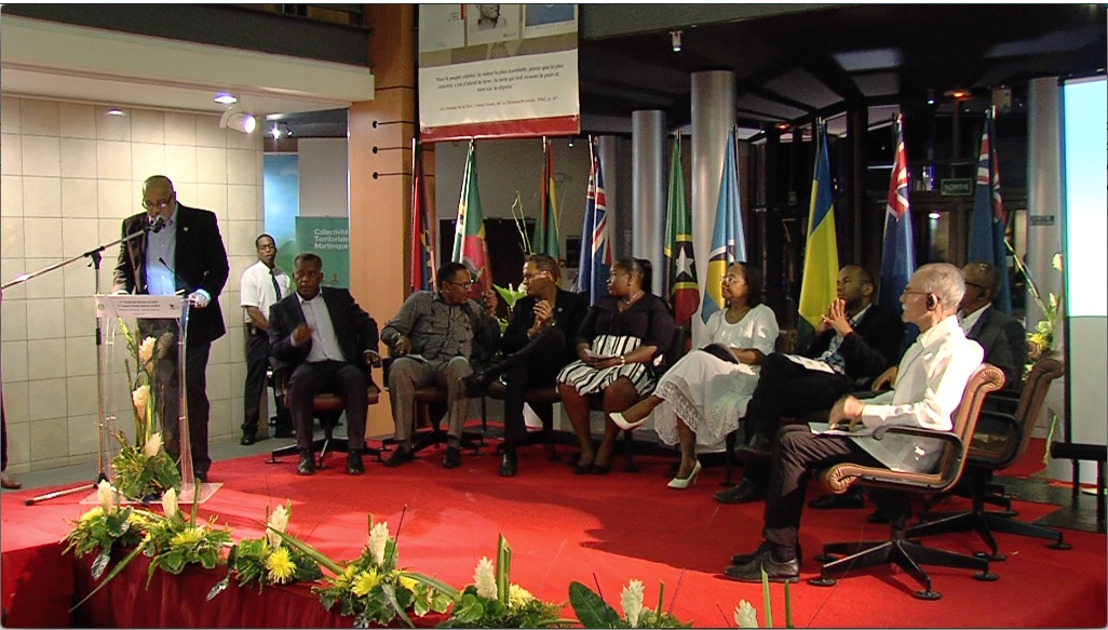 Fort-de-France Declaration on Health: A commitment to Regional Solidarity in the OECS
Declaration from the 4th Meeting of the Council of Ministers Health held at Fort de France in Martinique on November 10th 2017
Friday, November 10, 2017 — We the OECS Ministers of Health attending the fourth (4th) Meeting of the Council of Ministers Health held at Fort de France in Martinique on November 10th 2017
Acknowledging the right to the enjoyment of the highest attainable standard of physical and mental health as articulated by the World Health Organisation;
Recognising the social and economic cost of disease and disability, as well as the rising cost of Health Care Services and the susceptibility of vulnerable populations in the Member States of the Organisation of Eastern Caribbean States;
Cognisant of the vulnerabilities of our Member States to health emergencies, including outbreaks, climate change and natural disasters
Recognising health as an economic contributor and a driver of investor and visitor confidence in our region;
Recalling the Revised Treaty of Basseterre establishing the Organisation of Eastern Caribbean States Economic union, free movement in Protocol member states, a common approach to social policy and an emphasis on functional cooperation;
Noting the right of OECS citizens of the Protocol Member States to access primary and secondary public healthcare services in all Protocol Member States;
Recalling the desire of Protocol Member States to undertake a co-operative approach to develop sustainable and resilient health systems, policies and infrastructure
Cognisant of the 2030 health related Sustainable Development Goals;
Noting that "A Healthy Caribbean" is one of the four priority areas in the United Nations Multi—Country Sustainable Development Framework in the Caribbean (UN MSDAF- Caribbean) 2017-2021;
Building on 31 years of pooled procurement of medicines and medical supplies and a history of regional responses to infectious, communicable diseases including HIV and TB within the OECS;
Desirous of pursuing regional approaches to the growing problem of non-communicable diseases within the region;
Understanding the need for the consideration of Health In All Policies;
Endorsing the four pillars of the OGDS Health Agenda 2017 to 2030
1. Healthy Environments and Health Empowerment

2. Equity in Access to Sustainable Quality Healthcare Services

3. Accessible Information for Strategic Governance of Health Systems
4. Long-term Investment in the Health Sector.
Now therefore, we commit to the following actions through existing or new mechanisms geared toward the realization of Health for All:
1. Share Health Human Resources
2. Facilitate pooled procurement of health equipment and services
3. Collect and share the relevant information to drive the strategic direction of health including quality and outcome indicators
4. Develop and implement common policy and legislative approaches in health
5. Develop and disseminate common messages on healthy living
6. Create healthy environments through appropriate planning, development and community engagement
7. Prioritise prevention and primary care particularly for NCDs
8. Share access to specialized services

9. Jointly prepare for and respond to health emergencies.

10. Share Best Practices and conduct common research
Fort-de-France, Martinique, November 10, 2017
OECS Communications Unit Organisation of Eastern Caribbean States