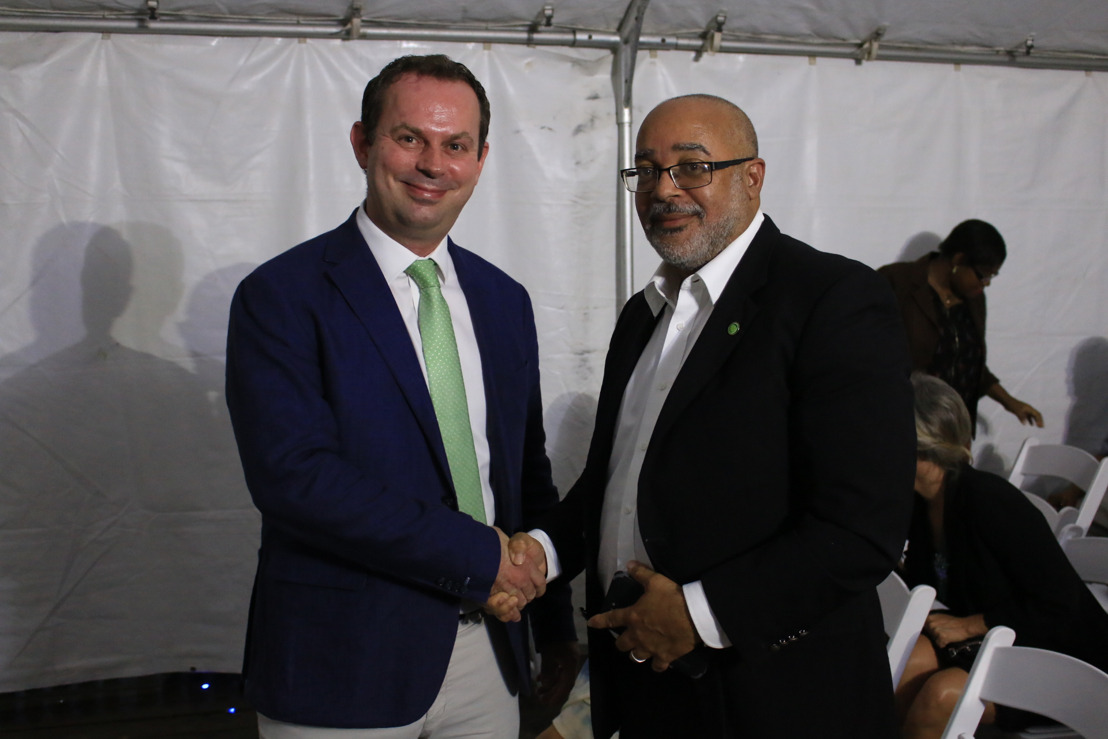 Eastern Caribbean Regional Climate Change Implementation Plan launched
OECS Media Release
Monday, May 14, 2018 — Tuesday 8th May saw the launch of the Eastern Caribbean Regional Climate Change Implementation Plan. The Plan is the final output of the Eastern Caribbean Regional Climate Change Implementation Project which was funded by the UK Foreign & Commonwealth Office and executed by Carbon Trust Advisory Ltd. and Climate Analytics in partnership with the OECS Commission.
The aim of the project was to provide strategic support to the OECS to help develop, prepare to implement, and finance an Eastern Caribbean Climate Change Implementation Plan. This initial project was seen as the first building block in the path to developing such a plan, and was to recommend follow-on steps to continue to realise the regional plan. Ultimately, the Plan itself is expected to assist the region to:
I. Deliver large scale emission reductions;
II. Accelerate green growth in the region;
III. Deliver development co-benefits; and
IV. Improve resilience to climate change impacts.
The project was largely based on, and drew from, the Nationally Determined Contributions (NDCs) submitted by OECS Member States Party to the United Nations Framework Convention on Climate Change (UNFCCC) in fulfilment of the historic Paris Agreement. It had its origins in the concept of a "Regionally Determined Contribution" which would serve to promote collective action in support of NDC implementation.
The resulting Plan focuses on the Water and Transport sectors. It is intended to be aspirational and not legally binding, in the first instance. This would allow the non-independent Member States of the OECS, that are not separately Party to the UNFCCC, to be fully involved in its implementation.
The Eastern Caribbean Regional Climate Change Implementation Plan was launched at a short ceremony hosted by His Excellency, Steve McCready, Resident British Commissioner to Saint Lucia. Remarks were also delivered by Dr. Didacus Jules, OECS Director-General and Honourable Allen Chastanet, Prime Minister of Saint Lucia.
| | |
| --- | --- |
| | This story aligns with OECS Strategic Objective No.5: Drive Key Economic Priorities. |
Josette Edward-Charlemagne Programme Officer - Social & Sustainable Development Division
Norma Cherry-Fevrier Programme Officer - Social & Sustainable Development Division, OECS