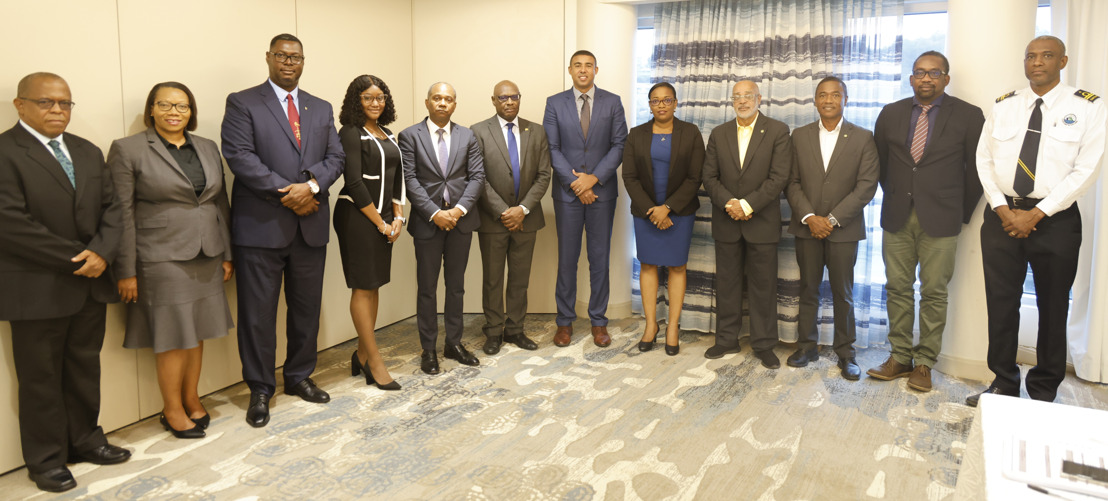 35th Meeting of the OECS Legal Affairs Committee convenes to discuss the Implementation of the OECS Customs Union
OECS Media Release
Tuesday, July 18, 2023 — The 35th Meeting of the OECS Legal Affairs Committee (LAC) was held in Saint Lucia from July 6-7, 2023. The Committee, comprised of the Attorneys General of OECS Member States, met to review the draft OECS Customs Bill.
The OECS Customs Bill is one in a suite of "Free Circulation of Goods Bills" and is an essential step towards the full operationalisation of the OECS Economic Union. Of the eleven OECS Member States that are signatories to the Revised Treaty of Basseterre (RTB), seven are signatories to the Protocol Establishing the Eastern Caribbean Economic Union, which sets up the Economic Union.
In his opening remarks at the Meeting, OECS Director General Dr. Didacus Jules provided context on the vision of the Customs Union. He explained that the Customs Bill as well as other necessary measures such as the harmonization of border tax structures and systems are critical components of the Customs Union. These measures will help to ensure the smooth flow of goods across the OECS, while also helping to combat fraud, drugs, and other illicit trade.
Dr. Jules further stated that the OECS Customs Bill will establish a common interface for the OECS Economic Union with the rest of the world, which will help to facilitate trade and economic integration. He added,
"The harmonized OECS Customs Bill presents all of the provisions of the customs legislation governing an Economic Union's relations with the rest of the world in keeping with the precepts of the World Trade Organisation and in many respects the World Customs Organisation."
Dr. Jules urged the LAC to give diligent and due consideration to the provisions of the OECS Customs Bill, which is a critical cornerstone of the implementation of the Customs Union with free circulation of goods, and that is itself a critical part of the Eastern Caribbean Economic Union.
Following the LAC meeting, the Bill will continue to progress through the OECS' consultation and approvals process before final submission to the Protocol Member States for enactment.
Nyus Alfred Communications Officer, Organisation of Eastern Caribbean States
OECS Communications Unit Organisation of Eastern Caribbean States