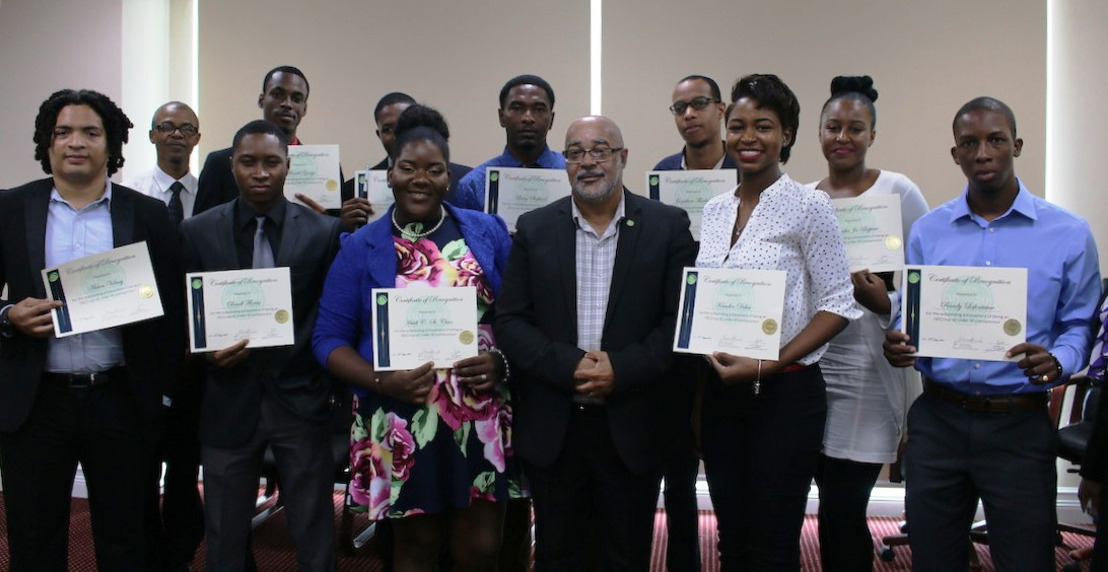 30 Under 30 Awards: OECS Entrepreneurs Taking the World by Storm
OECS Media Release
Thursday, August 3, 2017 — Thirty young entrepreneurs from across the OECS have been awarded for their innovative businesses during a virtual ceremony held in nine Member States.
The young business owners now qualify for critical support services from the OECS' Competitive Business Unit and the Sir Richard Branson Center for Entrepreneurship to help them structure and scale their businesses.
Fostering youth entrepreneurship
Through its Youth Empowerment Strategy (YES), the OECS Commission opened nominations for its inaugural 30 Under 30 in Entrepreneurship initiative launched in 2016 to March 2017.

Eligible entrepreneurs had to be thirty years old or younger at the time of nomination, and be a citizen or resident of an OECS Member State. All eligible applications were considered on merit despite business size, years of operation or industry sector.

The 30 final winners were selected from among 132 contestants who are nationals of 9 Member States: Antigua & Barbuda, British Virgin Islands, Commonwealth of Dominica, Grenada, St. Kitts & Nevis, Martinique, Saint-Lucia and Saint-Vincent and the Grenadines.

Each winner received a certificate from their respective Governments who have supported the initiative to promote entrepreneurship as a solution to addressing youth challenges including unemployment:
"The Caribbean has a lot to offer, we just have to be open towards our region...Sebastien Celestine and Jacques Sanquer are both Martiniquans winners and we hope that others will follow their way" said Alfred Marie-Jeanne, President of the Collectivity of Martinique.
30 under 30 winners to enroll in a unique mentorship program
OECS Director General, Dr. Didacus Jules said the the 30 winners have now qualified to receive professional business support from a myriad of business development professionals to help grow their enterprises.
"This cohort will be guided by the OECS Competitive Business Unit under a business mentorship program to aid in their professional and business development skills, technical assistance in sourcing markets for their products and services and financial assistance.

Regional entrepreneurs also need to support other up and coming entrepreneurs which is why we have partnered with the Sir Richard Branson Center for Entrepreneurship to create a central support hub" said Dr. Jules.
Sir Richard Branson, CEO of Virgin Group congratulated each of the 30 under 30 winners through a video at the end of the virtual ceremony.
OECS 30 Under 30 winners
OECS Communications Unit Organisation of Eastern Caribbean States
Yoshabel Durand Programme Assistant - Social Cluster, Organisation of Eastern Caribbean States